Invest Fossil Fuel Free
We run a fossil fuel free Model Portfolio for our clients which has a rigorous ethical screen and invests in small and medium sized Australian companies.
Performance (%)
The overall performance of the Ethical Investment Mid-Cap Model Portfolio over the past three years.
How We Invest
We select investments which have a positive effect on the environment or society.
No specific person's circumstances, financial situation or objectives have been taken into consideration. You should not act on the information provided without seeking personal advice from an appropriately qualified financial planner. Past performance is no indication of future performance. While the data source has been verified as reliable, the actual content has not been checked for accuracy. Consequently, Ethical Investment Advisers does not warrant the accuracy of the information nor accept liability for any errors in the data. The returns shown are estimates only. The returns shown are for the Ethical Investment Mid-Cap Model Portfolio on the Praemium platform and are before portfolio fees but after brokerage and may not match your actual return as this can be affected by the timing of additions and withdrawals, as well as fees and customisations. Portfolio returns longer than one year are annualised returns. Returns have been calculated using a Time Weighted Return method and are annual returns ending 31 December 2017.
The portfolio avoids investments in
The portfolio selects investments in
What is the Ethical Investment Mid-Cap Model Portfolio?
The Ethical Investment Mid-Cap Model Portfolio is a portfolio of around 40 small and medium sized companies listed on the Australian share market.
A key focus of the portfolio is to find companies which are involved in positive environmental activities or which provide benefits to society, such as healthcare, renewable energy, energy efficiency and technology, food, water, sustainable agriculture, education, community development and social welfare.

The portfolio excludes investments which are involved in companies which are involved in harmful environmental activities and socially hazardous activities such as tobacco and weapons manufacture, third world exploitation, uranium mining or gambling. As a point of difference, the model portfolio also excludes all fossil fuels including companies involved in the production, financing, refinement and transportation of fossil fuels, including coal, petroleum and natural gas.
How can I invest?
The Ethical Investment Advisers Mid-cap Model Portfolio is currently available on the Praemium Customised Portfolio Service, Emerald Wrap and Hub24 platforms.
If you are interested in investing in the portfolio, please speak to your financial adviser, or Contact Us today so we can give you more information and help you decide whether or not the Model Portfolio is appropriate for you.
Performance Newsletter
Please click here to see the latest performance update.
Companies in the Portfolio
A few of the current holdings in the portfolio are outlined below: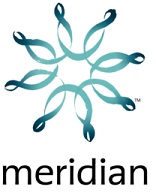 Meridian Energy
Meridian Energy Limited is the only electrical generator in New Zealand which generates 100% renewable energy. It generates the largest proportion of New Zealand's electricity and provides electricity to customers including homes, businesses and farms in New Zealand, and provides metering, dam consultancy and insurance services. Meridian Energy currently operates seven hydro stations and four wind farms in New Zealand and one wind farm in Australia.
Sirtex Medical
Sirtex Medical is a biotechnology and medical device group which manufactures and distributes liver cancer treatments utilising small particle technology to approved markets in Asia Pacific, Americas, Europe, Middle East and Africa. Sirtex's key product is SIR-Spheres microspheres, the treatment for liver cancer.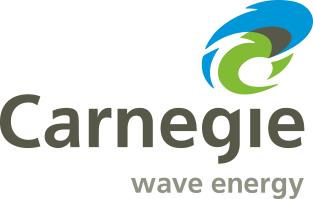 Carnegie Wave Energy
Carnegie Wave Energy is an Australian wave energy clean technology development company. CWE is the owner and developer of the clean energy technology, called CETO Wave Energy Technology intellectual property. The CETO energy converter was designed to harvest the renewable energy resource in the ocean's waves, produce high pressure water pumped ashore, and convert it into zero-emission electricity and/or freshwater desalinated from the ocean.
Dyesol Limited
Dyesol Limited is an Australia-based company established in 2004 which is involved in the industrialisation and commercialisation of Dye Solar Cell (DSC) technology. DSC technology enables metal, glass and polymeric based products in the building, transport and electronics sectors to generate energy and improve energy efficiency.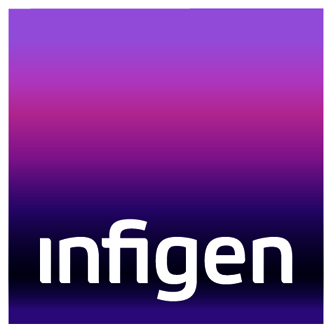 Infigen Energy
Infigen Energy is a fully integrated renewable energy business with interests in six operating wind farms across Australia with a total installed capacity of 556 MW. Infigen Energy also has a development pipeline of renewable energy developments including seven wind farms and six solar farms in Australia and seven solar farms in USA.
Generation Healthcare
Generation Healthcare REIT is an ASX listed real estate investment trust. The portfolio of 17 properties includes hospitals, medical centres, residential aged care, laboratories and other purpose-built healthcare facilities. Healthcare property has low volatility and is typically less cyclical than other property classes, providing attractive risk-adjusted returns for investors. Demand for health services is growing due to an ageing population, increased life expectancy and advances in medical technology, providing further opportunity in the sector.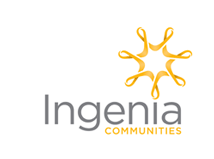 Ingenia Communities Group
Ingenia Communities Group owns, manages and develops a diversified portfolio of seniors living communities across Australia. Its real estate assets are valued at $224 million and include rental villages, deferred management fee villages, Manufactured Home Estates and three New Zealand student accommodation buildings.
Redflow Limited
Redflow is an Australian company focussing on the development of zinc-bromide flow batteries. Key products are Zinc Bromine battery flowing electrolyte module and Large and scalable energy batteries, which are sold to multinational companies supplying equipment to electricity utilities, renewable energy companies and electricity users.