Ethical Investment Growth Portfolio
A diversified portfolio of growth investments, including a mix of managed funds, managed portfolios, listed investments and cash.
What is the Ethical Investment Growth Portfolio?
The portfolio invests across a diversified range of growth investments, including a mix of managed funds, managed portfolios, listed investments and cash, with the underlying managers selected specifically to ensure an optimal blend of investment styles and approaches.
Ethical Advisers Funds Management screen & selects the investments based on their financial performance as well as their environmental & social performance. The preferred funds are those which actively seek out companies involved in positive environmental activities or which provide benefits to society.
The fund aims to provide a well-diversified exposure to growth assets which aim to meet the benchmark of the Morningstar Australia Multisector Aggressive (TR) AUD Index, after fees, over the long-term.
This portfolio is ideal for growth investors looking for large amounts of capital growth in assets which suit their ethical values.

The portfolio avoids investments in
The portfolio selects investments in
How can I invest?
The Ethical Investment Growth Portfolio is currently available in superannuation and investment on the Hub24 platform.
If you are interested in investing in the portfolio, please speak to your financial adviser, or Contact Us today so we can give you more information and help you decide whether or not the portfolio is appropriate for you.
Companies in the Portfolio
A few of the current holdings in the portfolio are outlined below: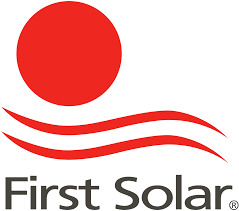 First Solar – Renewable Energy
First Solar manufactures solar panels and provides supporting services for photovoltaic power plants including financing, construction, maintenance, and panel recycling. To date, the company has sold over 13.5 gigawatts of solar generated electricity and financed and facilitated projects worth more than $11bn.
Siemens – Energy Efficiency
Siemens is a large German conglomerate active in electrical engineering and electronics, with a core focus on the industrial megatrends of electrification, automation of production processes and digitalization of the factory environment. From renewable energy equipment to the more efficient transmission of power, smart grid solutions, buildings energy efficiency, lower carbon transportation and more efficient digital factories, Siemens' products address an array of environmental challenges brought about by increased global population and urbanization.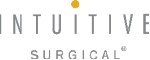 Intuitive Surgical – Healthcare Technology
Intuitive Surgical is an American company that manufactures robotic surgical systems. The company has installed over 1,200 systems worldwide. It 's most notable system is the da Vinci Surgical System which allows surgeons to perform robotically assisted, minimally invasive surgery like cardiac valve repair.
Tesla – Electric Vehicles
Tesla Motors is an American automaker and energy storage company pioneering in the space of producing electric cars, battery storage, and battery charging equipment. The company introduced the Powerwall and Powerpack which store excess energy generated from solar panels, allowing the user to reduce their reliance on fossil fuels. In 2016, Tesla acquired SolarCity and launched the Solar Roof. The rooftop solar tiles capture solar energy, while retaining visual aesthetics and costing less than traditional roof tiles.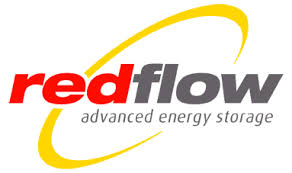 Redflow Limited
Redflow is an Australian company focussing on the development of zinc-bromide flow batteries. Key products are Zinc Bromine battery flowing electrolyte module and Large and scalable energy batteries, which are sold to multinational companies supplying equipment to electricity utilities, renewable energy companies and electricity users.